House Concerts In Nova Scotia
July 7-14, 2018 Southwest Cove, Nova Scotia, Canada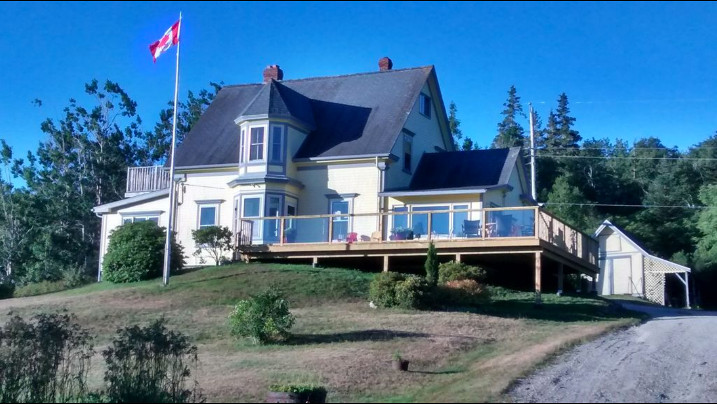 Join us for a week by the sea in beautiful Nova Scotia, on a hillside with a view of the ocean and nearby castle.
There is a beach almost directly across the street.
Here's how it works: each person is responsible for their own transportation and food
--there is a modern kitchen,
people share cooking and meals--and each evening (or at the the convenience of the group) there is a full concert from Rod.
During the day,
It's an hour to Halifax,
40 min to Peggy's Cove or Lunenberg.
There is free parking at the house.
Here's information about the house

The cost is $600 US per person, double occupancy,
which includes the share of the house rental and concerts with Rod MacDonald.

For more information, please email rodmacd@aol.com.