Advance tickets $17 (til 4 pm Saturday) Tickets at door $20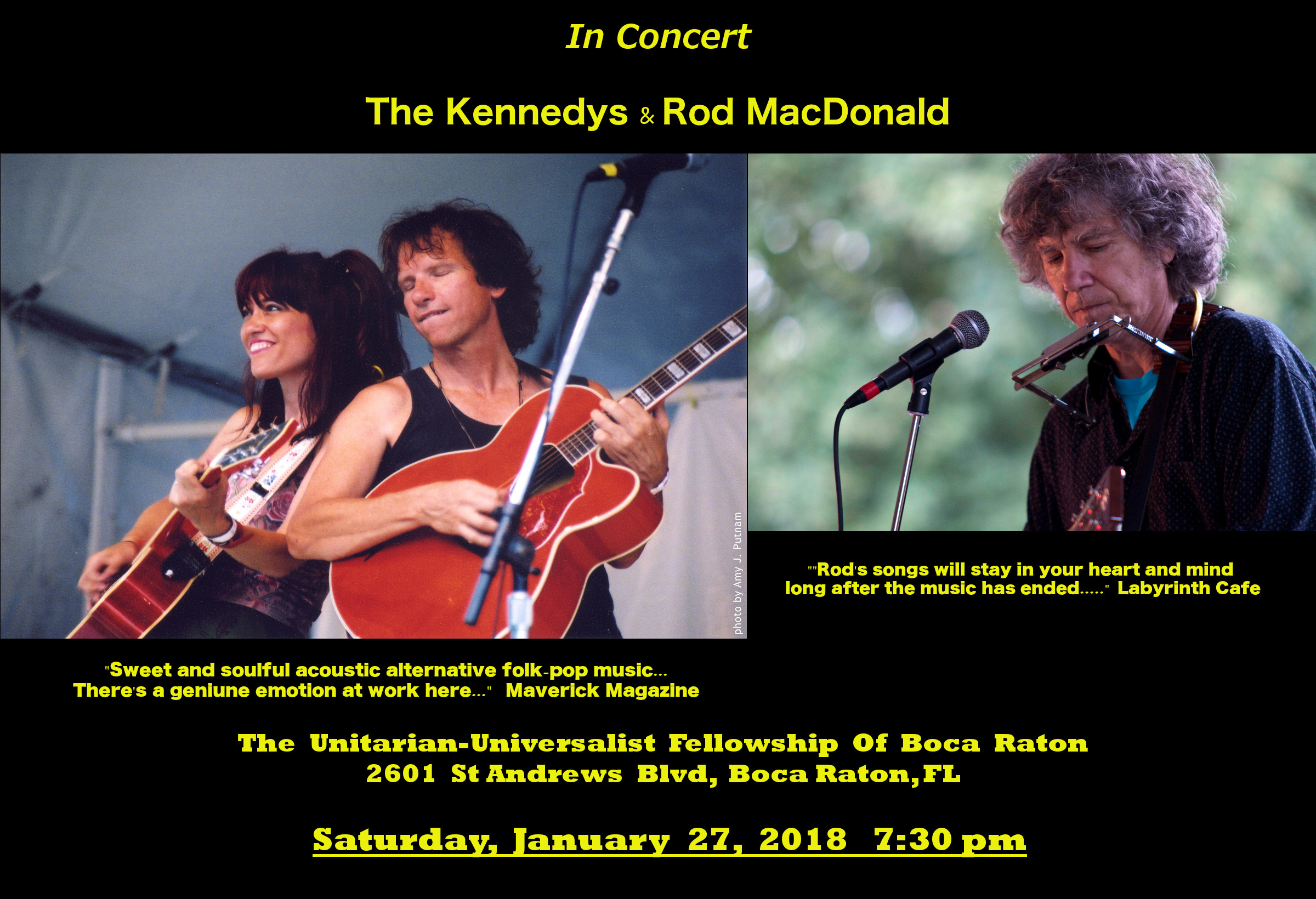 In Concert:
Saturday, January 27 7:30 pm
Unitarian Universalist Fellowship of Boca Raton, FL, 2601 St Andrews Ave, Boca Raton, FL 33434
Pete & Maura Kennedy, Rod MacDonald

$20 at the door; Advance tickets $17. Please use "Buy Now" button above; please include email address for confirmation. Tickets will be waiting for you at the entrance.
Or send check for $17 x # of tickets, made out to "Rod MacDonald", to Box 3844, Boynton Beach, FL 33424.
Please be sure it will arrive by January 26.